DPD / Mean Field

Continuum Model

Multiscale Analysis

Mechanical / Viscosity / Viscoelasticity

Interface / Phase Separation / Particle Dispersion

Materials Science
Nonlinear Mechanical Properties of Composites (Linked with LS-DYNA)
It is generally said that phase-separated structures formed from polymer blends have many effects on all physical properties. Here we evaluate how the different phase-separated structures affect mechanical properties.
Figure 1 shows the results of this analysis to create a hypothetical phase-separated structure from a blend of elastomer and plastic (polypropylene) [1]. The same specific volume was set for each structure. A bicontinuous structure and globular structure were intentionally created. The right-most structure is the phase-separated structure simulated by SUSHI. These structures are used by the LS-DYNA software that incorporates the nonlinear finite element method to perform the uniaxial elongation (time evolution calculation).
Figure 2 shows the uniaxial elongation snapshot of the structure created by SUSHI. Figure 3 shows the stress-strain curve of the total material for each structure. This confirms the difference in the mechanical properties of phase-separated structures.
Figure 1. Phase-Separated Structure (From the left, bicontinuous structure, globular structure, and final structure created by SUSHI)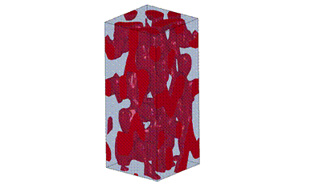 Figure 2. Uniaxial Elongation Calculation of Composite Materials Using the Nonlinear Finite Element Method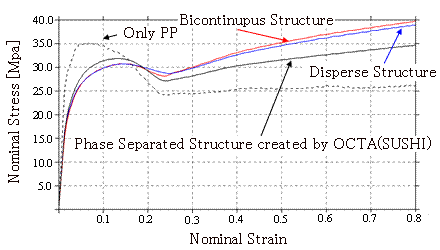 Figure 3. Stress-Strain Curve of Total Material
The dotted line represents the input parameter for the plastics region config.